TissueCypher enables risk-aligned management of patients with non-dysplastic Barrett's esophagus: a case series at an expert foregut surgery center
Paul Wisniowski, MD1, Luke Putnam, MD1, Mary Hall, PhD2, Christian Smolko, PhD2, Rebecca Critchley-Thorne, PhD2, John C. Lipham, MD1
1 Division of Upper GI and General Surgery, Department of Surgery, Keck School of Medicine of USC, Los Angeles, CA, USA​
2 Research and Development, Castle Biosciences, Inc., Pittsburgh, PA, USA
Barrett's esophagus (BE) is a precancerous condition that is caused by chronic acid reflux. For severe acid reflux, surgical options are available that can repair the esophageal sphincter to reduce or eliminate acid reflux.
Expert foregut surgery centers often encounter patients that have developed BE. While the majority are at low risk of progression to esophageal cancer, some are at high risk and should be treated with endoscopic eradication therapy (EET) or closely surveilled to detect dysplasia and cancer at early, treatable stages.
Case series
This case series includes 12 patients who were referred to the Keck Medical Center at USC for complications from gastroesophageal reflux from June 2022 to October 2022. The upper GI endoscopy revealed that each patient had NDBE and the tissue was sent for TissueCypher testing to determine the patient's individualized risk of progression.
Patient characteristics
This table shows the characteristics of the 12 non-dysplastic Barrett's esophagus patients included in this case series.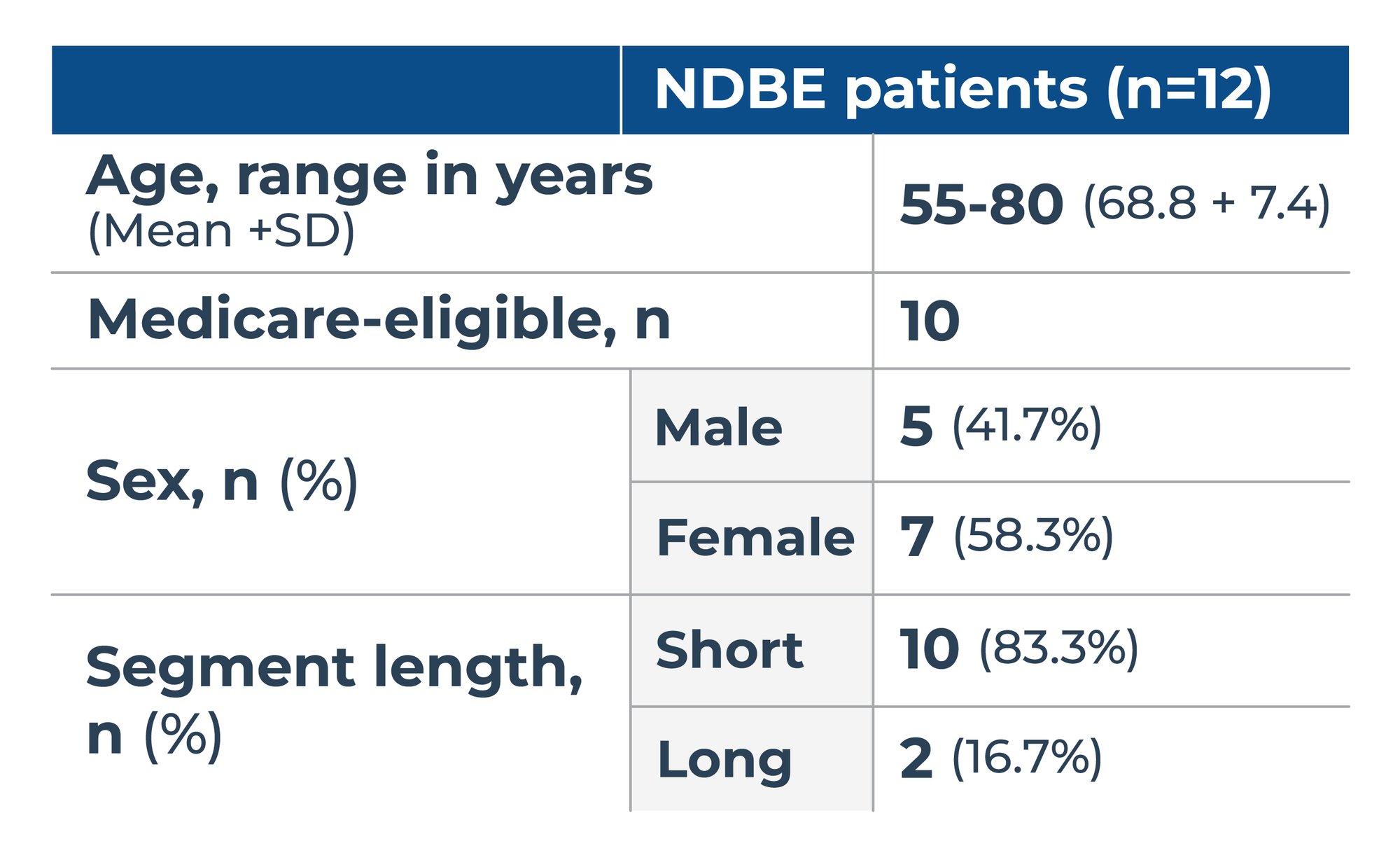 TissueCypher results
The chart shows that 25% of patients received a high/int-risk score and 75% received a low-risk score.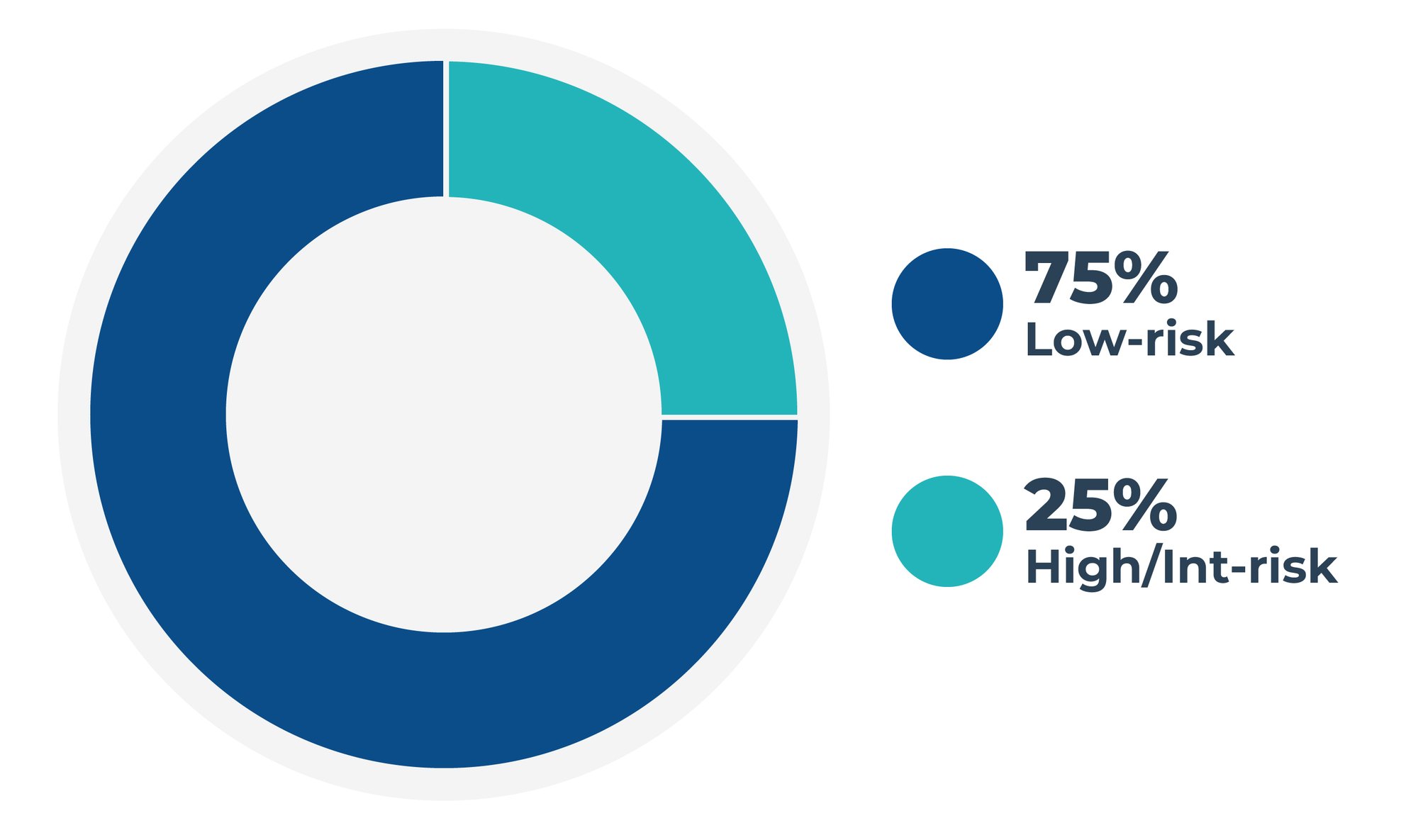 Management algorithm
Patients seen at this foregut surgery center generally tend to have higher risk clinical profiles. Prior to implementation of TissueCypher testing, all non-dysplastic patients were seen back in 1-2 years which is sooner than the guideline recommendation of 3-5 years. With additional risk stratification of NDBE patients using TissueCypher testing, patient care could be upstaged or downstaged according to the management algorithm below.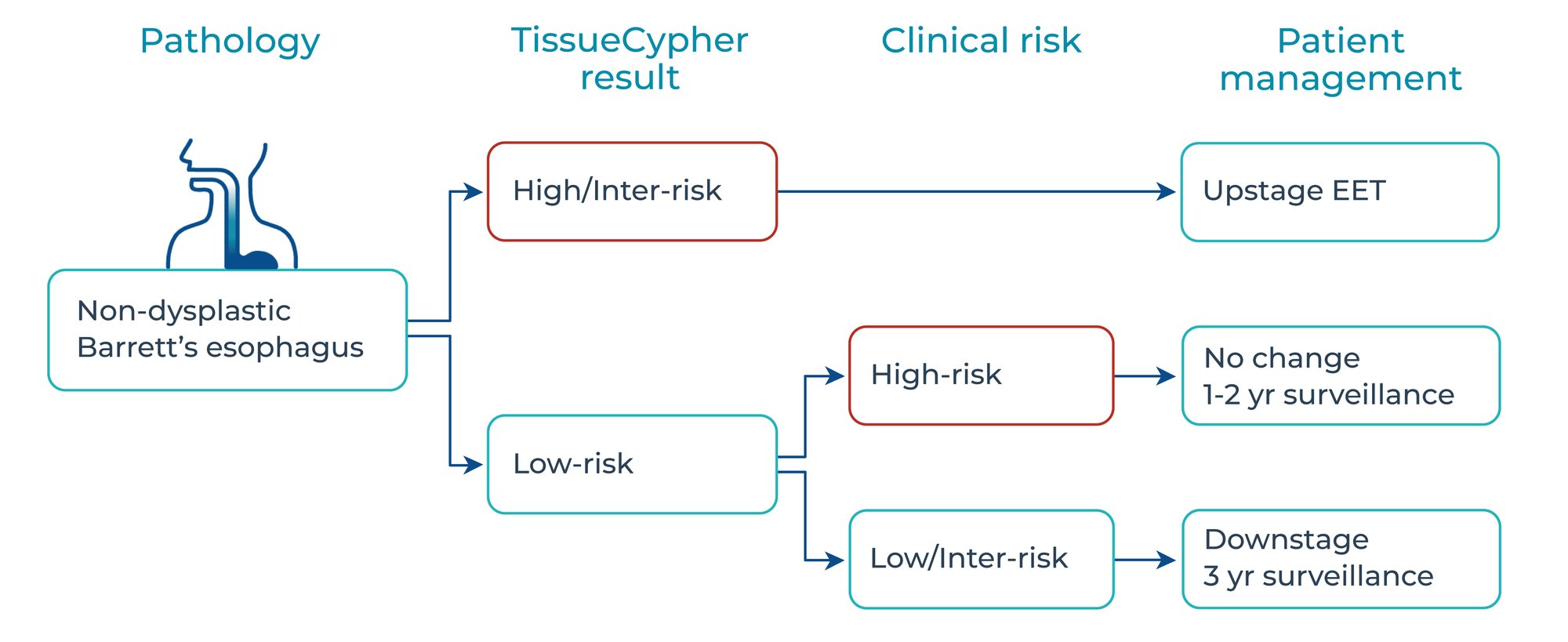 Management decision
The shared decision-making algorithm above was applied to the 12 NDBE patients in this case series. After discussion between clinician and patient, the result was a change in management for 50% of the patients with upstaged care in 25% and down-staged care in 25% of the cases. In each of the up-staged cases the patient received EET and the high/intermediate-risk score was used to secure insurance coverage. In the remaining 50% of cases where management did not change, the clinicians noted that the TisueCypher scores provided peace of mind to support those existing decisions.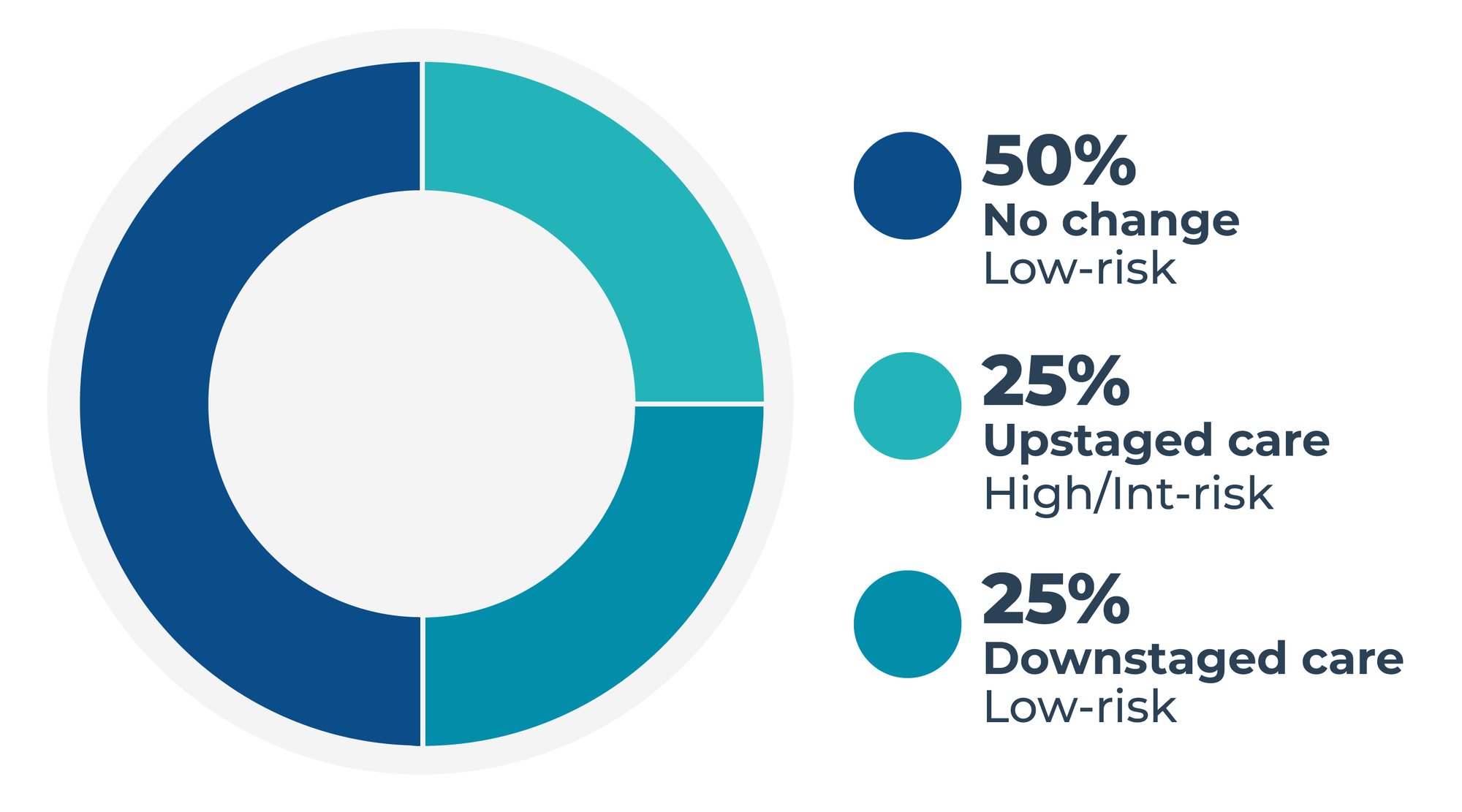 References
1 Merative™ MarketScan® Research Databases